Show notes
Today, Kate's guest is Randy Baron, portfolio manager at Pinnacle Associates. The three stocks Randy discusses today have small market capitalizations. In a market pullback, small stocks get hit first but are also the ones that do best in a new rally.
-Amyris is in the synthetic biology space. -How Amyris is leveraging the consumer business to attract enterprise customers to license the technologies -Its consumer products are based upon a molecule called hemisqualene -Why Randy believes Amyris could double revenue beyond what analysts are expecting and why he sees the stock price rising in the next 18 months to two years -What value Randy sees in a small U.K.-based healthcare stock called Renalytix that addresses the issue of chronic disease -The biggest companies in the dialysis space are DaVita (DVA) and Fresenius (FMS), but Renalytix offers another approach to treating kidney disease before the late stages -Why Randy sees potential in another small British company, WANdisco, which is available over the counter to U.S. investors -WANdisco owns the algorithm that allows live data migration to the cloud -This algorithm can be used by big end users globally, including Microsoft, Google or Alibaba. -In May, WANdisco announced the largest contract in the history of the company. The stock began a big move. -Why Randy says consensus estimates for WANdisco revenue is too low -Why Randy believes being listed in the U.K. has impeded WANdisco's ability to grow
Stocks mentioned in this episode:
Amyris (NASDAQ: AMRS) Renalytix (NASDAQ: RNLX) WANdisco (OTCMKTS:WANSF)
The video Randy refers to, to learn more about Amyris' plant in Brazil:
https://www.youtube.com/watch?v=6PwR8hxR3QA
How to learn more about Randy and Pinnacle:
https://www.pinnacle-associates.com/media-center
Links mentioned in this episode: https://www.marketbeat.com
---
This podcast is hosted by ZenCast.fm
Hosts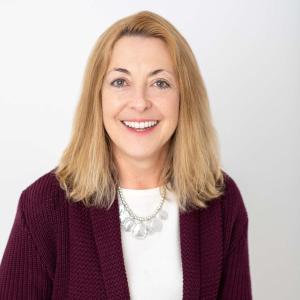 Kate Stalter
Kate Stalter is a Series 65-licensed asset manager, with more than two decades of experience in various areas of financial services. As an investment advisor and financial planner, Kate personally manages client portfolios, with a focus on successful retirement, including asset allocation, income generation and tax strategies.
View episodes
Guests