Show notes
Today Kate welcomes back repeat guest Rob Isbitts, who offers a somewhat contrarian take on the market, but always with an eye on making money in any market condition.
Today, Rob discusses his strategy for making portfolio withdrawals while still maintaining account value, and explains why his investing methodology is like fantasy football!
-What story does Rob think the market is telling us now? -What is Rob's proprietary Investment Climate Indicator showing in terms of risk over the next 12 months? -Rob uses a number of indicators as part of his ICI: What dangers are they flashing? -Which indicator is at its same level as in 1929, at the start of the Great Depression? -What is the bond yield curve showing, when it comes to predicting a recession? -How should investors approach the portion of their portfolio traditionally allocated to fixed income? -Why Rob says reaching for yield is not the way to navigate this period of time in the market -How does Rob suggest replacing the role bonds used to play in a portfolio? -Why Rob suggests you watch or rewatch the movie "The Big Short" -What is Rob's proven strategy for "spinning out" income from an investment account while maintaining your original account value? -Why Rob uses ETFs to avoid the problems associated with individual stocks? -How to incorporate the "Avoid Big Loss" strategy -How Rob uses slots in a "fantasy sports" manner to allocate ETFs in a portfolio -Why aren't investment advisors using Rob's "spin" methodology? -What the biggest investment issue is for people who are 75% of the way toward retirement, given the current mess of a bond market, and without Wall Street's help
How to find Rob:
https://modernincomeinvestor.com/
Links mentioned in this episode: https://www.marketbeat.com/all-access/
---
This podcast is hosted by ZenCast.fm
Hosts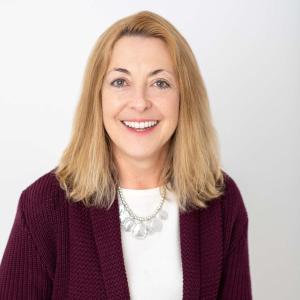 Kate Stalter
Kate Stalter is a Series 65-licensed asset manager, with more than two decades of experience in various areas of financial services. As an investment advisor and financial planner, Kate personally manages client portfolios, with a focus on successful retirement, including asset allocation, income generation and tax strategies.
View episodes
Guests