Show notes
In today's episode, Kate chats with Nina Deka, Senior Research Analyst at fund manager Robo Global. Today, Kate and Nina discuss healthcare technology, specifically regarding Robo Global's Healthcare Technology & Innovation ETF (HTEC).
In this episode, we discuss:
Why do health care tech companies not necessarily move in tandem with the broader health care sector? Where are the growth opportunities in health care? In the realm of healthcare digitization, what is a company that is integrating various data sources that could help compensate for a shrinking healthcare workforce? How can data analytics reduce health care costs? What is genomics and next-gen sequencing, what is the potential here? Which precision-medicine companies have leading-edge technologies? What's the opportunity for multiple expansion in the healthcare tech space? What was compelling about Moderna even before the pandemic - and remains promising? How does Nina determine the companies with a technological edge and an unmet need in the health-tech category? Is there a disconnect between current valuations and the potential in health care tech? What is the opportunity in surgical robotics? What are enabling technologies such as process automation in the health space? Are there investment ideas among companies that provide services to larger pharmaceuticals or drug manufacturers?
Stocks mentioned in this episode:
Health Catalyst (HCAT) Guardant Health (GH) Illumina (ILMN) Akoya Biosciences (AKYA) NanoString Technologies (NSTG) Moderna (MRNA) Stryker (SYK) Intuitive Surgical (ISRG) Catalent (CTLT) Lonza Group (LZAGY) Codexis (CDXS)
Learn more about the HTEC ETF at: RoboGlobal.com
Links mentioned in this episode: https://www.marketbeat.com
---
This podcast is hosted by ZenCast.fm
Hosts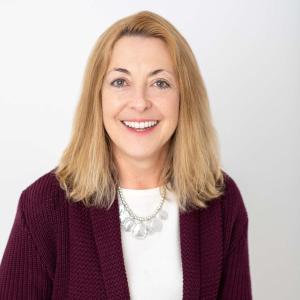 Kate Stalter
Kate Stalter is a Series 65-licensed asset manager, with more than two decades of experience in various areas of financial services. As an investment advisor and financial planner, Kate personally manages client portfolios, with a focus on successful retirement, including asset allocation, income generation and tax strategies.
View episodes
Guests