Show notes
David Auerbach is an investor in the red-hot housing market. Only active pure-play residential ETF. There are many residential ETFs, but David's takes a unique approach, that eliminates the "noise" contained by ETFs that track companies like self-storage units or big-box home improvement stores.
In this episode, Kate and David discuss:
-What growth thesis is David's ETF based on? -What real estate sub-sectors does he see potential in? -How are apartment developers responding to the Covid-era trends when it comes to relocations? -Why is the single-family rental market exploding? And how can investors benefit? -Is the housing market getting a boost from people returning to the coasts, after leaving during Covid? -Is increased interest rates bad for the housing markets, and investors in housing? -How has the REIT sector performed in the face of rising rates? -How one apartment developer got a lot of good press during Covid for assisting tenants who owed back rent during Covid. -How are retirees giving a boost to the manufactured home market -How various demographics are all contributing to the housing boom -How does David envision the future of nursing homes evolving? -Why David considers it important to educate investors about REITs, as REIT-owned properties are literally everywhere, but most don't realize this. -Why the structure of REITs is attractive to investors
Stocks mentioned in this episode
Mid America Apartment Communities (MAA) Camden Property Trust (CPT) UDR (UDR) Invitation Homes (INVH) American Homes for Rent (AMH) Tricon Residential (TCN) American Campus Communities (ACC) Equity Lifestyle Properties (ELS) Sun Communities (SUI) Ventas (VTR) Welltower (WELL)
The Home Appreciation U.S. REIT ETF (HAUS) Armada: www.ArmadaETFs.com To learn more about REITs in general: www.REIT.com
Links mentioned in this episode: https://www.marketbeat.com
---
This podcast is hosted by ZenCast.fm
Hosts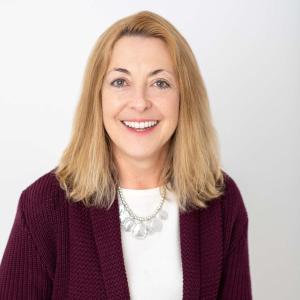 Kate Stalter
Kate Stalter is a Series 65-licensed asset manager, with more than two decades of experience in various areas of financial services. As an investment advisor and financial planner, Kate personally manages client portfolios, with a focus on successful retirement, including asset allocation, income generation and tax strategies.
View episodes
Guests