Show notes
This week, Kate sits down with stock trader Phil Newton, who outlines his swing-trading process using moving averages, and explains why he likes to keep his process simple. He also explains why he ignores news events, preferring to focus just on the charts.
-Why Phil is agnostic to economic new, the Federal Reserve and fundamental factors, and focuses on technicals -How Phil looks for certain levels on the charts -What moving averages Phil uses as his frame of reference -Why having opinions on the market could actually be detrimental to your trading -Why Phil believes news just speeds up what was already happening with a stock -What is Phil's screening process? What characteristics is he looking for? -Why is a well-known liquid, large-cap stock not a good fit for Phil's strategy? -How Phil minimizes the stress time-consuming nature of trading -Why Phil works from a small basket of stocks in a watch list, and is patient waiting for the setup -Why Phil is bullish on the energy sector at the moment -How Phil uses moving averages and trend lines in a very specific way -Why Phil uses options instead of going long stock -Why using options rather than stops gives a trader more time for a thesis to play out -Why it's important to keep your portfolio size limited -Why traders can masker the skill of options trading
Stocks mentioned in this episode:
LNG - Cheshire Energy PEP - PepsiCo HAL - Halliburton PXD - Pioneer Natural Resources AAPL - Apple
How to access Phil's chart setups: ProductionLineTrading.com
Links mentioned in this episode: https://www.marketbeat.com
---
This podcast is hosted by ZenCast.fm
Hosts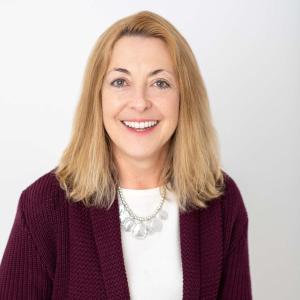 Kate Stalter
Kate Stalter is a Series 65-licensed asset manager, with more than two decades of experience in various areas of financial services. As an investment advisor and financial planner, Kate personally manages client portfolios, with a focus on successful retirement, including asset allocation, income generation and tax strategies.
View episodes
Guests